Costa Rica Volunteer Opportunities
Organic Farming / Sustainability Center & Gaia Rainforest Reserve


Organic Farming / Permaculture Adventure in the Rainforest and on the Beach -

2012

The Gaia Vista rainforest property is a magical place with 3 streams, a river, over a dozen waterfalls and swimming holes; all in primary rainforest overlooking the Pacific Ocean. Six or seven acres of our property were cleared in years past and it is on this land that we are going to be starting to plant our organic smorgasbord of over 30 varieties of fruit trees etc. We will also be living on the beach...see below.




Green Building / Primitive Indigineous construction Adventure Volunteers-

June- July 2008
We are also looking for eco adventurous construction people, to help build a couple of primitive ranchos and hang out sleeping areas. Escape the rat race completely, and hang out and camp in the rainforest and on the beach with a like minded group of people. We are presently looking for general construction help and project leaders for this more primitive construction aspect, and also for our sustainable agriculture / permaculture / organic farm project. If you have the fantasy of building primitive huts and an eco lodge in the rainforest then stop on by and lend us a hand. Join us in the important Phase I construction phase of Gaia Vista.
Bonus fun
As an added bonus, we will also be spending about half our time camping on the beach on our lower property and will start planting and possibly building there also, and just hanging out and have fun of course. Escape civilization, grab some friends, meet some new friends and experience being one with nature. Actual construction of other parts of the property will begin shortly after we begin planting our ecotopia in May through July of this year. Original eco pioneers will also be able to experience the future fruits of your labor, and will be able to come back and be a part of our initial community and be able to stay at Gaia Vista again at some future time when we are fully operational.




Global
Volunteers
We are also looking for Volunteers Worldwide to help with various aspects of the Creation of The Gaia Vista Eco Resort & Sustainabilty Center.

We are presently looking for people interested in organic farming, aquaculture, general office & computer assistance, green writers, grant writers, video production and editing help, marketing people, and anyone who would like to help and contribute in some way.
Scholarships & Volunteer Expenses
We will be accepting volunteer applications for paying volunteers, and also for a select few chosen for our scholarship program. If you have specific experience that you believe would assist us, and/or you have maigical energy or extenuating circumstances then please ask us about our different types of volunteer scholarship programs. For all other volunteers A sliding scale fee will be charged.


Other Volunteer
opportunities

This is the perfect opportunity to work in Costa Rica as a Volunteer.

We will also be accepting volunteers without specific training and experience, and a small sliding scale fee would be charged depending upon the volunteers own experience and specific needs. Costs will cover the volunteers basic expenses and training fees incurred by Gaia Vista.
Some of the future things that the volunteers will be doing are:
Researching and studying the rainforest in our Gaia Rainforest Preserve.


Costa Rica conservation volunteers will be assisting with the maintenance and development of a sustainable rotating network of hiking trails along the river, and in the hills of this incredibly beautiful rainforest valley.


Assisting and learning about organic farming and permaculture


Working on several of our own web based environmental projects in our solar wi-fi internet communication center. The Gaia Vista web projects will be working on fostering collaboration among environmental organizations, and educating the world at large about the problems and solutions for achieving sustainability.

Assisting with any other aspect that we may need help with.



Please Note: At the present time we are mostly looking for long term eco community members and volunteers who want to spend 2 weeks to 2 months assisting with the beginning stages of Gaia Vista.

Potential Volunteers -
Contact Form

:


We invite you to become a part of Gaia Vista.
We are presently divining for: owners, partners, full time and part time eco-village members and volunteers to help fully materialize the Gaia Vista Vision.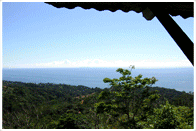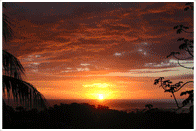 Gaia is the name for the ancient Greek Goddess of the Earth. Experience living in the rainforest, perhaps in one of our tree houses, or relax and play in one of our many waterfalls and swimming holes

more

National Geographic called this area "The most biologically intense place on earth."

more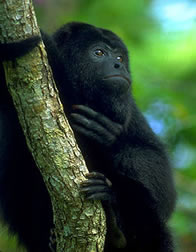 A troupe of Howler Monkey's lives in and around our propety